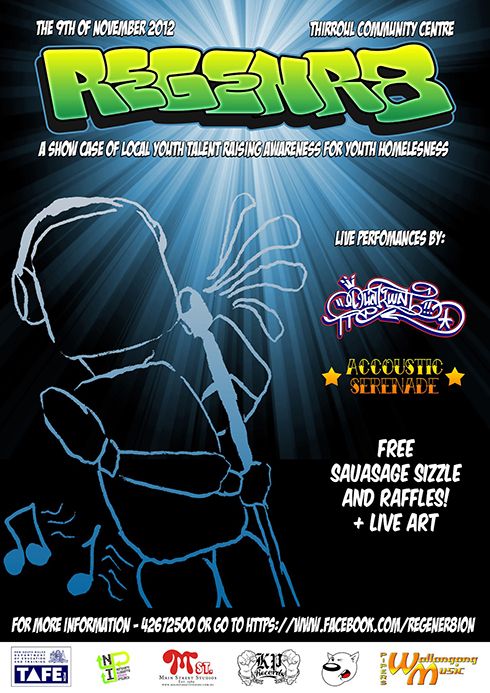 KP artist Dlinkwnt will be performing at ReGENer8 next month along with a showcase of great upcoming local Wollongong talent.
The event is for a great cause and our boy Dlinkwnt has been hard at work helping make it all possible.
KP Records are also a sponsor of the event and we urge you to get down and support the show if your in the area.
It should be a great day!
CLICK HERE for ReGENer8 on Facebook.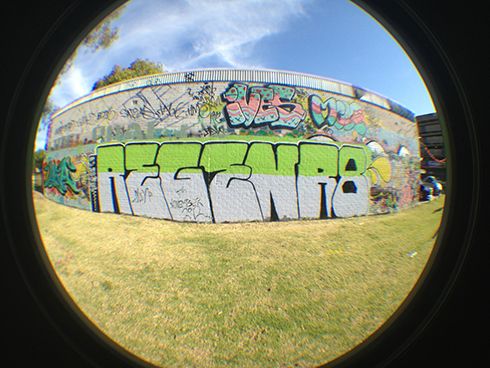 THE HOUSE THAT MUSIC BUILT
Thirroul, NSW, 9th November 2012 – The Northern Illawarra Youth Project is set to hold the ReGENer8 festival which is to be held at the Thirroul District Community Centre and Library. For the second consecutive year running, ReGENer8 is addressing the matter of youth homelessness in the Illawarra through the mode of music.
Many of us take the little things in life for granted. While most people don't even think twice about where they are going to rest their weary head for the night, there are overwhelming numbers of young people that can only wish for a warm place to sleep for the evening. In a recent nine month period, the Southern Youth and Family Service (SYFS), an organisation that aims to support young people who are at risk or experiencing homelessness in the Illawarra, Shoalhaven and Southern Tablelands area, received roughly 2,283 referrals. This figure only scrapes the surface of a problem that as a community we are all facing. Many young people don't access available services for a number of reasons, such as the factor of shame that comes along with youth homelessness. At times this can prevent people from getting the level of help and support they need. Along with this, is the fear of being isolated from both friends and family.  Above all, there is a lack of awareness concerning the matter of youth homelessness and services which are available to aide those who need and require support.
 The ReGENer8 festival is the way for the young people in the community to find out about the services available in the Illawarra. Held between 3pm to 9pm on Friday the 9th November 2012, ReGENer8 will be hosting the talents of local young people through the power of music. There will be stalls with services available to talk to, wares made by young people to buy, food and the live music/band competition with great prizes and opportunities up for grabs for the participants. Music being such a particular healer with young people today, it's only natural that it would be the medium chosen for the festival. Also, there just isn't a festival without music! Rock out with your heart out…
We'll feed you too! A sausage sizzle, cupcakes made from workshops in that week and cans of drink will be sold for a small amount. All proceeds from the sales will go towards the Emergency Relief program run by the Thirroul Neighbourhood Centre.