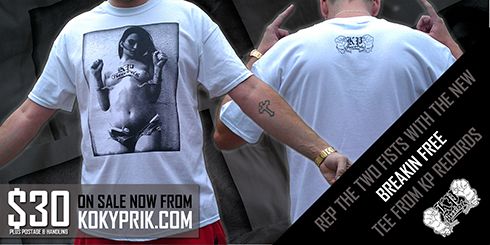 The new KP "Breakin' Free" Tee's are now in stock at our web store.
CLICK HERE to buy now.
The front of the "Breakin Free" tee shirt design features a classic black and white female image that brings the KP logo to life.  
The rear of the shirt design features the two fists KP logo just below the neck.  
All shirts are high quality garments available in a range of sizes for both men and women.
All proceeds go to future KP Records projects and events.