CLICK HERE FOR FULL DETAILS AND TRACK SUBMISSION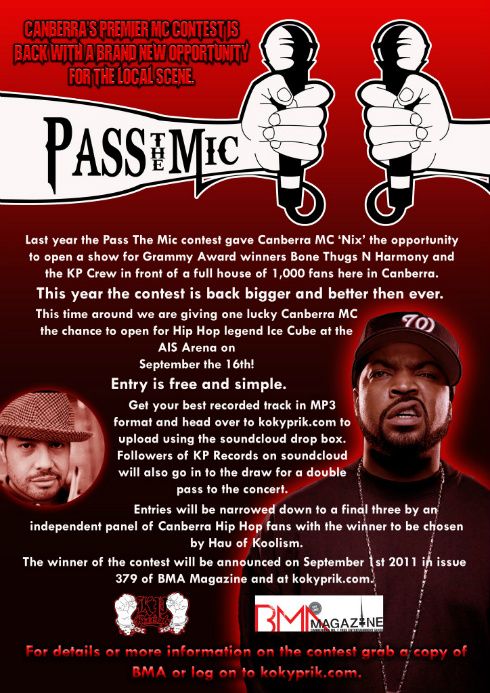 CLICK HERE FOR FULL DETAILS AND TRACK SUBMISSION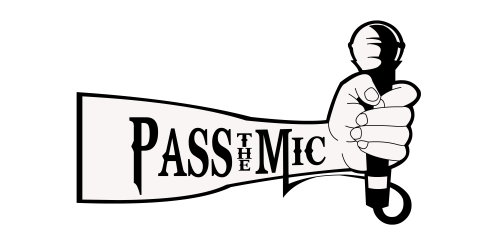 PASS THE MIC 2
Open a show for Ice Cube
Canberra's premier MC contest is back!
With special guest judge Hau of Koolism.
Submit your best track via the soundcloud drop box below.
Remember followers of KP Records on soundcloud go in to the draw for a double pass to see Ice Cube live in Canberra.
MC's this is a contest for the Canberra and Queanbeyan Hip Hop community and entries are limited to one song per MC.
If you submit more then one song your entries wont count.

Full contest details. (PLEASE READ FIRST)
1) Entries are open from August 3rd 2011.
2) Entries close August 25th 2011.
3) The contest is only open to residents of the A.C.T and Queanbeyan regions.
4) There is a limit of one song entry per artist/group and those entering more then once will be disqualified.
5) The winner will receive a ten minute set to perform as an opening act for Ice Cube and the KP Records team at the AIS Arena on September the 16th 2011.
6) The final three songs will be selected by a panel of Canberra Hip Hop heads.
7) The winner will be selected out of the final three contestants by special guest judge Hau of Koolism.
8) The winner will be announced in issue 379 of BMA Magazine and online at kokyprik.com the same day.