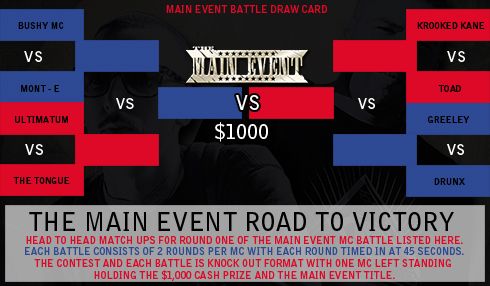 The final 8 MC's are locked and loaded for "Main Event" November 22nd here in Canberra!
Check out the battle draw for the round one head to head match ups.
The final 8 are – The Tongue, Greeley, Bushy, Krooked Kane, Mont-E, Ultimatum, Toad and Drunx.
If you havent grabbed a ticket yet there are still plenty on sale.
CLICK HERE to buy online or visit Land Speed Records in Civic to pick up a hard copy.
Main Event on Facebook CLICK HERE