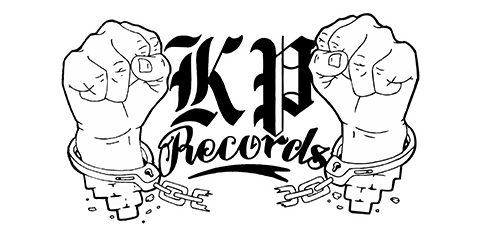 9 years ago to the day we took over a little place called the "Portofino Lounge" to stage our first show and to launch our label KP RECORDS.
This was before Australian Hip Hop grew to be what it is today. Before the Kersers and the 360's found major success. Before Canberra was much of a destination for international touring Hip Hop acts.
It was January the 6th 2007 and we entered the music business with a few simple goals and dreams.
We wanted to help create and release music with quality local artists.
We wanted to provide the artists with as many opportunities as we could and if possible help them to achieve a career in music.
We wanted to establish KP as a "real" label.
We wanted music distribution, and a network of industry and media partners.
We wanted radio and media support. We wanted a studio.
With all that we'd hoped we'd have the tools to put out solid music releases and videos for our artists.
We also wanted to make Canberra a touring destination for as many major international Hip Hop acts as possible and to have performance slots at these shows for KP artists and other local artists. We wanted the chance for our local acts to rock a set in front of a "real" crowd.
We wanted to help build Australian Hip Hop and help move it forward. Even more than that we wanted to help build Hip Hop here in Canberra.
Since the beginning weve had our ups n downs but weve always put our heart n soul in to everything we do. Weve lost more money than weve made but weve had experiences we will never forget and forged friendships that will last a life time.
In between all that weve also managed to achieve a lot of what we set out to do.
We released some quality indy Hip Hop. Mix tapes, downloads, EP's and albums.
Since 2007 we brought you KP artists: DJ Pafmack, Kitty B, Kyle Wilkins, Big Dave, Grantwho?, Shorty, Pug D, Dlinkwnt, N2W, Eitha and Bishop.
Dlinkwnt managed a third place finish in the National Uni Band comp and Big Dave picked up Canberra Urban artist of 2013 and a short list nom at the Australian Indy Music Awards.
We built KP in to the 'real' label we wanted it to be.
We went from self-distribution to Wideawake/EOne and then to our current deal with MGM where we can release music and video to Aussie CD stores and international digital platforms from right here in Canberra with complete creative control.
So we sorted distro and built a solid network of media and industry partners.
The coverage and promotion we got for Big Daves album release was phenomenal and showed people what we were capable of for the future.
We put our money where our mouth is for Canberra as far as live shows go.
Where there was barely a big name local Hip Hop show to be seen we helped change that bringing international acts to town on a regular basis.
Starting with Kool Keith and Tim Dogg we went on to stage shows from Ice Cube, Bone Thugs N Harmony, Tech N9ne, Obie Trice, KRS One, Kurupt, D12, WC, Necro, Swollen members, Crazy Town and many more.
At these shows we were able to put aside performance slots for KP and other local artists which gave them some great exposure and the chance to perform in front of thousands of people.
We staged battle comps and brought the DMC DJ comp back to Canberra.
We even tried our best to put a major annual Hip Hop festival together and ran it one year.
Its been a crazy 9 years.
Weve met and worked with some of our idols.
Kitty's duet with Kurupt on stage and Ice Cube giving Big Dave props during a radio interview come to mind.
Weve sold tickets and CD's, weve had WC and Kurupt drop past our garage studio.
Weve signed major contracts and had music played on over 160 commercial radio stations nationwide.
Weve learnt a lot from a lot of talented people.
We could write page after page of memories but we'll save that for our tenth birthday next year.
For now we just wanted to say thanks because without you guys we wouldn't have had these experiences.
Every artist that's worked with KP.
From the support acts and battle MC's, to the DJ's and the headliners.
Every staff member and all the crew past and present. Everyone that's been involved with a show or a music release.
Everyone that bought a ticket, downloaded our music, bought a cd or a t shirt or even dropped a like or a share.
Every journalist, blogger, website, tv host and radio programmer that's given our music and artists some love.
To everyone one that's supported and been a part of KP Records over the years.
Thanks for the memories.
Its been a ride and a half and as we move in to our tenth year of operation, love us or hate us you can bet KP isn't going anywhere.
The two fists are rock solid.
For 2016 were working on Main Event 3 Freestyle battle which should feature Manaz Ill returning to defend his crown and another $1,000 cash prize.
Were also working on new music and releases from Kyle Wilkins, Kitty B and Big Dave.
Plus the usual surprises.
Thanks again for the memories and the support guys, we hope you get behind us again for another year.
KP Records 2016.