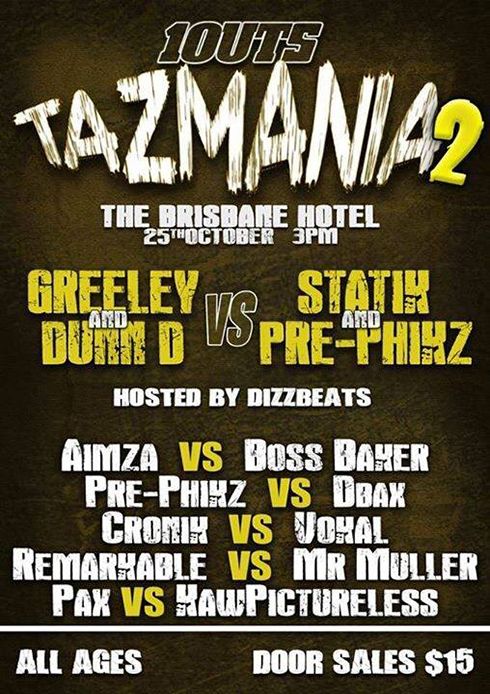 KP young gun KawPicturless is set to battle Pax this month all the way down in Tasmania at the upcoming "TAZMANIA" battles.
He's dropped his first video CLICK HERE.
He's dropped his first live set as opening act for Swollen Members and Madchild. (Video coming soon)
Time for the kid to drop his first MC!
If your in Hobart head down to The Brisbane Hotel and get behind young KAW.
Tickets are $15, its an all ages event and big Greeley and Dunn D will be battling Static and Pre-Phikz along with a full draw of under card duels.
Shouts to 1OUTS.
What?!