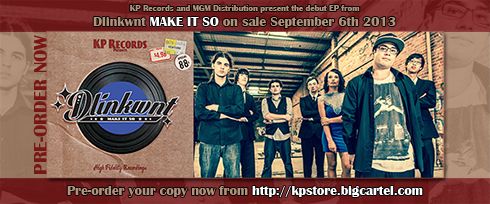 Just 9 days to go until the debut Dlinkwnt EP release "Make It So" goes on sale via iTunes and leading digital stores. (Sept 6)
On top of the digital release we will also have hard copy CD's available from our web store and you can pre-order your copy now!

Pre-orders will be mailed out on September 5th and should arrive in your mailbox on release day.
The presence and vivid lyrics of lead vocalist Nic backed by enchanting harmonies over brass and keys combine for a 6 track release that is sure to wet the appetites of music fans looking for something different.
MAKE IT SO – Track list:
1) Master class
2) Make It
3) Overthrow
4) Hindsight
5) No Voice Left
6) Over and out