Hey guys.
So the dust has settled on 2013 and 2014 is well underway.
I been away enjoying a holiday with the fam and off the web…Just gotta unplug from the matrix sometimes but I'm back in the mix now.
No news year's resolutions for me just taking what I learnt so far and heading forward to kick some ass.
2013 was one hell of a year for me – mad highs, crazy lows.
The high points inspired me, the low points taught me a lot about life.
Before I fire up for a big 2014 I thought I'd reflect on what was a crazy year for me.
Probably gonna be writing a page or two so don't feel bad if you cant be f**ked reading it all…Mostly writing this for myself anyway aye..ha ha
Last year started in the weirdest way.
On one hand I finally released my first solo album after years of trying to get it together.
I scored some amazing success including a lot of media attention and I finally cracked commercial radio with the first single.
Then on the other hand my Fiancé and my two daughters moved 3 hours away and my Mum had a massive heart attack and nearly died.
I'd never had so much good shit and bad shit going on at the same time in my life.
Full on roller coaster ride.
Next the distributor for KP music (WIDEawake) fell in to liquidation and my album never made it to the CD stores but at the same time a friend hooked me up with a track guest feature from Snoop Dogg.
I'd worked hard for the good things that were happening but who really gives a shit if you don't have the people you love there to share it with ya hey?
Guess that's one thing I learnt in 2013.
I also learnt, well, was reminded that I have some really good mates.
They supported me through the hard times and then suddenly things all flipped.
Mum had a successful quadruple bypass surgery and my Fiancé and kids moved back home.
After negotiations with a couple of distributors KP teamed up with MGM and my album hit CD stores and iTunes nationwide re-released with a new single ft Snoop Dogg.
Imagine going in to JB and there's a poster of yourself and your CD on the rack…Amazing feeling!
By March/April the bad things I had going on in my life had up and disappeared leaving me a wiser man and the good things I had going on only got better.
Along with Mum's health and my family back together my music career sparked hard in 2013 and I couldn't even list all the wins I had.
Some highlights were 2 singles being played on about 160 top 40 stations around the country, songs playing in major retail chains and on international airlines, media interviews and artist features left right and centre including  MTV, Channel V, News.com.au, Couchtime, Rage, Take 40 Australia, Hot Hits Live From LA, A – List countdown, Dan N Maz etc etc etc.
There was even an ABC doco about my life and music career that went on to win a prestigious radio award in Manhattan New York.
What a year!
To round out 2013 I was nominated for a couple of music awards.
The Canberra Music Awards "Urban Artist Of The Year" and the Music Oz Hip Hop category.
The last time I won anything was back in the high school basketball days ha ha but I won the Canberra Urban Artist Of the year award and was a commended finalist at Music Oz.
Nice way to chuck the icing on a great year.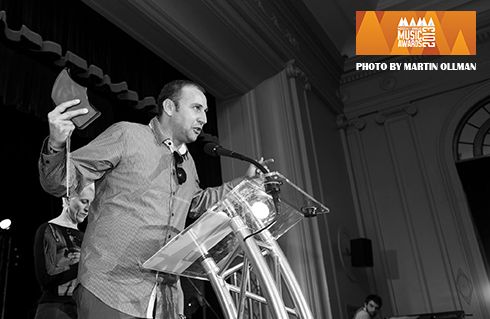 Anyway yeah for me it was a year of growing as a person and an MC/Musician.
As a man I discovered a lot about myself and learnt to appreciate things I'd taken for granted.
As an MC I found out that the old saying hard work pays off is dead set true.
What started as a year of the worst times and the best times rolled in to one ended up as an amazing year.
Now I'm looking to the future.
My family, my business and my music.
There's a lot on the horizon at KP for 2014 but as far as my solo music goes I'm ready to build on last year.
My main priority is album number 2….Ive got most of the production sorted and the writing is underway.
My last album was a mash of Hip Hop and the EDM flavour of Grant's production.
For this album I'm working with a lot of different producers and I'm taking it back to where I started off with some true Hip Hop, no holding back, raw as hell.
No release date or anything as yet, will keep you updated on the release progress though.
Outside that Ive got a track ready to release for free D/L…Just gotta get a music video sorted for it which I'll get on to real soon.
Keen as f**k to get this track out and to see what you all think!
Video is looking to be some real dark shit.;)
So here we go for a big year.
Here's to family, happiness and success.
It's a bit late but wish you all the best for 2014 guys.
Grab that bull by the horns people and own this shit!
Lastly before I wind up this long status/blog I want to say a very sad goodbye to my mate George who passed away on Saturday.
My condolences go out to your wife and daughters.
You'll definitely be missed my friend, may you rest in peace.