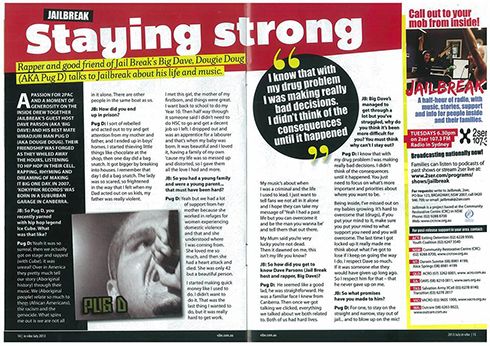 KP artist Pug D is featured with a double page spread in the new issue of Vibe Magazine.
Doug AKA Pug D has been through a hell of a lot in his life and we truly hope he can make some changes once he is released from prison this time round.
Perhaps this magazine feature will offer some inspiration for him.